Top Five Reasons to Use WeChat Marketing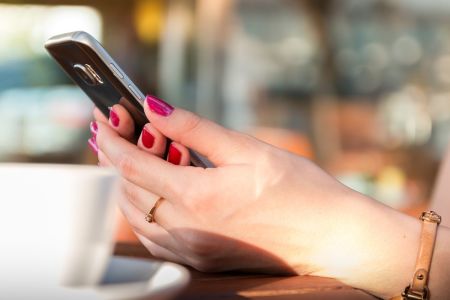 The most dominant and largest social network in China is WeChat. It is also the world's second-biggest messaging platform. Yet this platform is often neglected by international firms who plan to extend their business in China. Many organizations that need Chinese translation services funnel their translated content into traditional marketing streams and overlook this amazing global platform.
The problem arises because WeChat is widely considered by many as any other messaging app. But, in reality, it is also used to perform traditional social media functions like online shopping and payments, sharing videos and photos as well as allows users to play games and participate in competitions. The beauty of this platform is all apps are grouped in one master app as it is designed as a one-stop platform for the end-users and offers an ideal online environment for businesses to get noticed in the Chinese market place. If your long-term strategy is to grow your client-base in China, it is very crucial to have WeChat in your marketing mix. Here are a few reasons to use WeChat marketing (adstochina.westwin.com/wechat-marketing).
Over 1 billion monthly users
A monthly user base of over 1 billion users makes WeChat the perfect platform for helping you to connect with the Chinese market. The country demographic consists of young urban residents who make the most purchase online. They are also the most tech-savvy and have a higher level of disposable income. For getting the user's attention, your online presence must include WeChat. 
Your content will be reaching out to your target customers in a way that no other platform offers
The first step is putting your content in front of the right people, so WeChat marketing provides you the chance for creating content and targets it to specific clients who subscribe to your brand, based on their location or browsing history. The platform offers two different types of accounts for businesses – Service and Subscription. A subscription allows you to put regular content and notifications that are displayed in sub-sections for users who have subscribed to your account. The more advanced is the Service option where your content will be reaching your subscribers' main moments feed (just like the newsfeed feature on social media platforms). To get success, your users must subscribe to your account; therefore, many brands offer exclusive WeChat special offers for their subscribers. There is a strong culture for sharing posts in China, so producing the correct content leads to higher rewards than on similar platforms. 
You can communicate with the costumers directly and see their feedback and reactions in real-time
Like most typical channels, WeChat allows followers and brands to have direct discussions. By using this type of personalized communication, it is easy for brands to gauge consumer satisfaction. When organizations display their new products on WeChat, they can able to see live updates on the customer's first impressions, receive honest reactions, and immediately capture the data. 
It is easy to convert offline to online leads
WeChat allows e-commerce businesses the chance for setting up a digital Micro Store so that users can browse products within the app and make purchases easily with a few clicks by using their WeChat wallet. QR codes are widely used in China, and with a quick scan, anyone who visits your brand in the market will be automatically connected with their WeChat account as well as Micro Store in seconds. However, why not incentivize your customers to scan it? For engaging Chinese consumers, make sure that your QR code is visible in all your in-country stores, product packaging, and other online presences. 
The users are spread across the Globe
Even if you are not planning now to expand your business in China, but WeChat must be on your radar as it is beginning to expand in other countries. There are more than 100 million WeChat users outside China, and organizations are focusing on gaining more users in other major markets like Latin America, South East Asia, and India. The platform currently supports more than 20 different international languages, and this will certainly grow in the coming time.