SEM – One Stop Solution For Online Business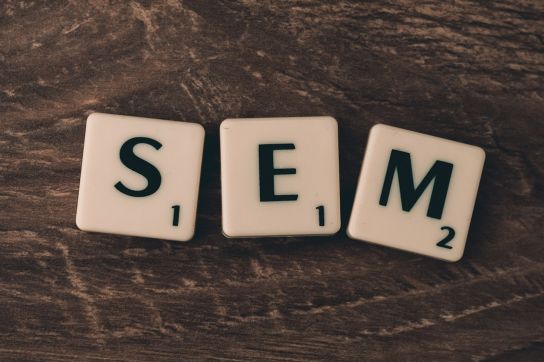 In China, Baidu is the most popular search engine. According to CNBC, Baidu has roughly 70% market share in China. If your business is based in London and you are thinking about marketing your products in China then your China SEM must include Baidu SEM.
Baidu SEM basically means Baidu PPC, Baidu Brand Zone, Baidu Knowledge, and Baidu Landmark. Before you attend any conference on China SEM in London, here is what you must know:
Baidu PPC
Baidu PPC offers a fast and effective form of SEM with instant results. You must first try Baidu PPC to get your brand familiar with the audience.
Baidu Tuiguang
Baidu Tuiguang is Baidu's pay per click management platform. It is basically Baidu's version of Google Adwords. You have to bid on selected keywords and your advertisement will be listed in the search result page.
Baidu Pay for Placement (P4P)
You can augment your Baidu SME efforts with Baidu Pay for Placement, where you can bid for priority placement of ads with specific keywords and links. Using this, you can gain a considerable advantage over your competitors. Google doesn't have an equivalent for Baidu Pay for Placement.
Baidu Pro Theme
Baidu Pro Theme is only available to Baidu Union members (third-party web content, software, and mobile app providers). With this, ads can be displayed on specific Baidu products like search engine tools, music players, apps for desktops, and so on. Baidu Pro Theme is more suited for targeting a specific type of audience.
Baidu TV
Baidu TV is designed mainly for video ad promotions. You can access Baidu Union member websites and choose exactly where to display your video ad.
Benefits of Baidu PPC
● You can gain rapid exposure and be found by your target audience
● There is scope to immediately grow traffic to your website
● Gives you an opportunity to develop awareness, recognition, and engagement for your business
● Increase enquiries, leads, and sales
● You can analyse data sets and statistics for any required campaign refinement
Baidu Brand Zone
In search engine result pages, there are many websites and links competing to attract the attention of potential customers. Once your brand is somewhat familiar you can use Baidu Brand Zone to make sure that your brand is displayed at the top and centre of the search engine result page when users search with relevant keywords.
Main Features of Baidu Brand Zone
With Baidu Brand Zone, you get many tools to engage users:
● You can display a brand logo
● You can incorporate images and videos in the presentation
● You can add a blurb about the brand
● You can use tabs to present more information
● You can add an 'official website link' sticker
● You can set customized links to different pages on the official website
● You can link your Social Media Accounts
● You can custom design the look and feel of your Baidu Brand Zone
● You can add a call to action buttons
Benefits of Baidu Brand Zone
● You will get the number one position on the Baidu search result page. This will make sure that potential customers come to your site
● Enables effective linking to drive conversion. Customers can be taken to the final steps of a sales process directly
● Creates a feeling of trust among potential customers
● With pictures, videos and customized styling provides a rich media experience for users
● Prevents your competitors from ranking higher when users use the same keywords
Baidu Knowledge
Baidu knowledge is a paid question and answers offering solutions. When users type in specific questions, ads are triggered. Knowledge ads are displayed on the right-side column and when users click, they are redirected to Baidu's Q&A page.
The benefit of running a knowledge campaign is to demonstrate thought leadership in your industry. This can help you build trust in a foreign market place.
Baidu Landmark
These ads are characterized by a short line of text and an image or a video and are triggered by non-branded search terms.
The above-mentioned details of Baidu SEM will help you get the best out of any conference on China SEM in London you plan to attend. Do you've any questions? Please feel free to leave your comments below.