Security Cameras – Keep Track of What Happens on Your Property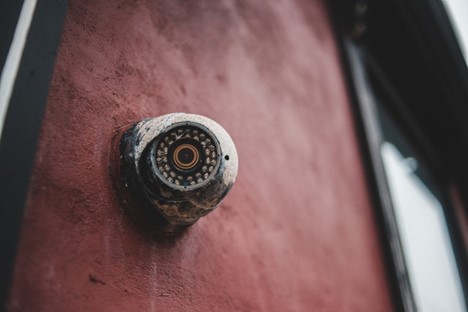 You must have seen security cameras in almost every corner of the city, right from offices to malls to shops and houses. Security camera installation is one of the easiest ways to safeguard the premises and its usage has increased in the past few years. As much as we see the usage of security cameras in big buildings and multi-national companies the homeowners have started with the security camera installation easily. The reason behind this might be the increasing crime rate and the need for the homeowners to feel that their family is safe in the house.
However, if you are the one who is still in a state of confusion about whether to install security cameras on your property then here are some of the top reasons of how they are useful to track the whereabouts on your property and keep things safe.
Security cameras are usually installed outside the property to track the activities of strangers. But at times, the security camera installation is also done inside of the property to ensure that the work is progressing smoothly, and no issues are arising out of anything. Since these cameras do not record any sounds but the picture clarity is high-definition, and the videos are saved in the system if you prefer to watch it again for some purpose.
All-round safety
once you opt for the security system installation at your property, you can sit back and relax and be sure that the chances of theft and break-ins are going to be almost negligible when you are not there. Even if it does, the security cameras will record everything, and you can use that footage as evidence to find the culprit. In a way, you can be stress-free as your property is safeguarded with security cameras all over and you can freely go anywhere. Many cameras also have the feature of monitoring all the activities via tablets and mobile phones when you are away. The cameras are always connected to your phone, and you can watch the live footage from any corner of the world.
Little to no maintenance
One of the best features of security camera installation to your property is that it requires almost zero maintenance. All you need to do is just install them and you will never face any problem unless it is a measure technical glitch. The cameras have a night vision to capture the videos in the dark and are also water-proof, which means that they will not get damaged even in heavy rains. You can completely rely on these cameras because of their low-maintenance features for years to come and just need to keep them clean from time to time to help them work efficiently.
One time investment
Yes, that is right. Security camera installation is a one-time investment. You can them according to your budget, but little expensive ones will not harm you as you are going to invest that money just once and it is purely for safety purposes. You want your property to be safe and every owner thinks about the security protocols first than the budget for it.
Avoid legal claims and frauds
There are many situations when you can get tangled inexpensive legal claims and frauds. But one thing that can always save you is the security cameras all over your property. It is true that for any business, the biggest fear is to get into any legal trouble, but if you have video evidence, that can help you big time to get saved from any frauds and false claims.
The constant peace of mind
When you can do the real-time monitoring of your property, your mind is at peace as you know all the whereabouts of it. You can easily spot the individuals and know who has authorized access to the property. This means that you have 24/7 peace of mind as you can track the real-time footage.
It is important in today's time to get the security camera installation done to your property. And you get the installation of cameras tailormade as per your requirement. Just consult the experts and get to know what exactly is needed for your property. Do it right away!