Reasons to Work with Temp-to-Hire Staffing Agencies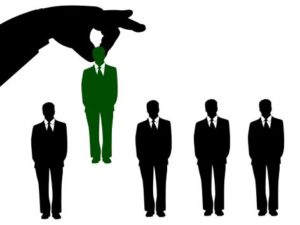 Finding the right talent can be a challenging proposition for many organizations. Apart from having the required qualifications and experience, the candidates must also be able to fit in well with the organizational culture. Failing this, they may not perform to the expected standard and end up costing the organization in time as well as in money. Therefore, to avoid bad hires, many of the leading organizations prefer to partner with temp to hire staffing agencies to do their hiring for them.
Top Reasons to Work with Temp-to-Hire Staffing Agencies
They Can Save You Time and Money
The entire hiring process can turn out to be time-consuming and expensive if you do it in-house. You must divert high-level resources from existing projects and put them in charge of the recruiting. They will then spend a lot of time in sifting through applications and resumes and in shortlisting candidates. Furthermore, they must interview the candidates and negotiate their salaries.
In the business world and elsewhere, time is a precious commodity and, if squandered away, can cost organizations a lot of money. The time expended in the hiring process can disrupt your organization's other on-going projects and end up hurting your business. Additionally, it can cause dissatisfaction in the executives if they have to handle the recruitment on top of their regular duties. They may speed up the hiring process to get it over with, and you might end up with sub-par new employees as a result. That, again, will take a toll on your business operations.
The better option is to get someone that is solely concerned with selecting the right candidates. Temp-to-hire staffing agencies can do that for you. They will take over the work of searching for people whose skills match your job requirements. They will then schedule interviews and select those that will be an exact fit.
They Will Put You in Touch with Qualified Talent
Most reputable staffing agencies have built extensive industry networks over the years and maintain contacts with the best talent in town. They will, thus, be able to quickly find people who have the right skills and experience for your projects. Moreover, they will negotiate the work and salary terms with them.
With the temp-to-hiring staffing agency handling the entire recruitment process, you can rest assured that you will get top-tier candidates that have what it takes to get the work done.
They Let You be Flexible with Your Hiring
The staffing agency can help you to hire candidates on a temporary or permanent basis. It depends on your organization's requirements. You may want to hire extra staff quickly on a seasonal basis or for a short-term project. You may also need to hire for a short duration to fill workforce gaps or to cover for existing staff members that are on leave. Or, you may want to tighten up your business operations and maintain a fluid workforce, hiring people only as and when needed.
Additionally, you may want to hire temporarily to assess the candidate's work performance in a real-world environment before committing. Many organizations prefer to do this to avoid hiring the wrong people. If the candidates do well in a three-month trial period, you can choose to offer them a permanent position. That also works out well in the candidates' favor. It gives them a chance, in their turn, to experience how your organization operates and decide if the work is what they want to continue doing in the long term. They can then accept or decline your offer.
They Assume Legal Liabilities
When the selected candidates start working for you on a contract basis, it is the staffing agency that will pay them their salary. They will also take care of their benefits, taxes, insurance coverage, and other dues. You will assume these responsibilities only if you decide to hire the candidates permanently.
So, for a growing number of organizations, temp-to-hire staffing agencies have become valuable partners for efficiently fulfilling their hiring requirements.